Popular Posts
As a little girl and as a lady, I have worn skirts and dresses full-time my entire life. I started doing it because my parents taught me to do so, and because it was expected of me by my pastors and church families.
The Bible
This verse is pointing to the fact that the Bible cannot be permanently corrupted, it cannot be permanently altered because it lives and abides forever. Someone would say that this only applies to the Word of God as it is in heaven and therefore when it says it liveth and abideth forever that's talking about the Word of God as it is in Heaven.
Soulwinning Helps
by David J. Stewart There is nothing more dear to the heart of God than soulwinning. What is meant by the term "soulwinning?" The Word...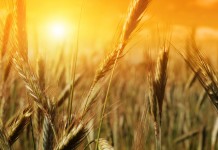 by William Booth On one of my recent journeys, as I gazed from the coach window, I was led into a train of thought concerning...
Marriage Helps
I often tell people that as a Pastoral Counselor, I am picking up where dad and mom left off. That is, the number one thing that I do as a Pastor, Biblical Counselor, and Marriage Speaker is move people out of a feelings dominated controlled life and into a controlled by the Holy Spirit, Biblical principled driven life. In essence, I am teaching them what they failed to learn as a child.