Popular Posts
As a little girl and as a lady, I have worn skirts and dresses full-time my entire life. I started doing it because my parents taught me to do so, and because it was expected of me by my pastors and church families.
The Bible
This unusual verse tucked away in the back corner of Ecclesiastes is interesting to say the least, and if applied might just change the way we conduct ourselves.
Soulwinning Helps
Now I think basically that when a person goes to win souls, he should spend his time winning souls. I had a secretary once who came to work about nine o'clock every morning, then she wanted to spend the first two hours praying.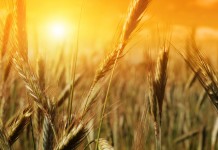 by William Booth On one of my recent journeys, as I gazed from the coach window, I was led into a train of thought concerning...
Marriage Helps
I feel strongly led to speak today on the Subject of adultery. The subject should not even have to be discussed in a Christian environment according to the Bible. 1 Cor. 5:1 states that the sin of fornication of the type described, a stepson with a step mom, is "not so much as named among the gentiles."