Popular Posts
As a little girl and as a lady, I have worn skirts and dresses full-time my entire life. I started doing it because my parents taught me to do so, and because it was expected of me by my pastors and church families.
The Bible
Some try to explain things with poor choice of words or clumsily constructed sentences. In so doing, they add to the con­fusion and leave all of us wondering what is really being said.
Soulwinning Helps
By: Curtis Hutson Excerpt from the sermon, "Things that Are Different Are Not The Same" Salvation by Grace and Salvation by Works, are not the...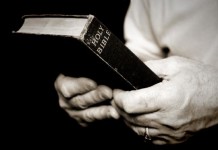 by Dr. Jack Hyles   What does it mean to be soul-conscious? Talk to anyone any time or, better still, talk to everyone every time....
Marriage Helps
We must never forget or take for granted that the greatest aspect of our salvation is the importance of having a personal relationship with God.