Popular Posts
As a little girl and as a lady, I have worn skirts and dresses full-time my entire life. I started doing it because my parents taught me to do so, and because it was expected of me by my pastors and church families.
The Bible
Some try to explain things with poor choice of words or clumsily constructed sentences. In so doing, they add to the con­fusion and leave all of us wondering what is really being said.
Soulwinning Helps
There are many reasons why we go two by two. It is scriptural. Jesus sent the apostles out two by two. One can encourage the other.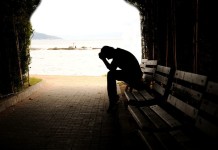 by Jeff Merrick As I am writing this article, or observation if you will, I am sitting in the Denver International Airport on my way...
Marriage Helps
I feel strongly led to speak today on the Subject of adultery. The subject should not even have to be discussed in a Christian environment according to the Bible. 1 Cor. 5:1 states that the sin of fornication of the type described, a stepson with a step mom, is "not so much as named among the gentiles."