As a little girl and as a lady, I have worn skirts and dresses full-time my entire life. I started doing it because my parents taught me to do so, and because it was expected of me by my pastors and church families.
by Jeremy T.K. Farley The King James vs. N.I.V. debate is, by now, a generations old debate that has seemed to define the fundamental Baptist...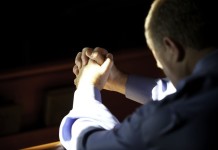 There are several ways to do this, but you must try to get them to pray. If he is really ready, say, "Could I pray for you, and while I pray, would you pray and ask God to save you today?"
by R. A. Torrey The largest class of men and women are those who have little or no concern about their salvation. There are some...
There is an ongoing attempt at present in our country to change the meaning of family into something other than was instituted by God, in the Bible.