Popular Posts
As a little girl and as a lady, I have worn skirts and dresses full-time my entire life. I started doing it because my parents taught me to do so, and because it was expected of me by my pastors and church families.
The Bible
There has been a major shift over the past six years since the introduction of the Iphone and Android smartphones. From there we've been introduced to tablets and wearable technology that many use in their everyday lives.
Soulwinning Helps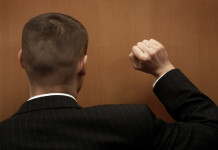 Proverb 11:30, "The fruit of the righteous is a tree of life; and he that winneth souls is wise." A needful sermon by Evangelist...
By: Curtis Hutson Excerpt from the sermon, "Things that Are Different Are Not The Same" Salvation by Grace and Salvation by Works, are not the...
Marriage Helps
No, my friends, I am not worried about the decision made by our flawed Supreme Court, nor should you. The only thing that court did was to change a law of man, but in no way did they change the law of God. Only He who ordained the institution of marriage has the right to define what he created.