As a little girl and as a lady, I have worn skirts and dresses full-time my entire life. I started doing it because my parents taught me to do so, and because it was expected of me by my pastors and church families.
I ask you, before you even start to read this article, to ask God to guide your mind. I ask you to keep your mind open to what the Bible says and to not have a preconceived idea of what you think about this subject based upon what a man may have said.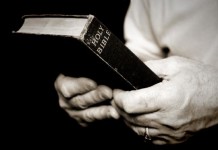 by Christian Penn: One of the greatest needs of a soul winner is to have a great concern for each individual to whom he...
This one thing changed my soul-winning ministry. For example, people often take this little course, then call me on the phone to say, "Brother Hyles, it worked! It worked!" Sure it worked. Expect it to work.
How many more years of life do you have? What are you going to do with them? Live in the past? Be bitter? Quit living? Make life miserable for everyone around you? Or – decide today that the rest of your days will be quality days?