Popular Posts
As a little girl and as a lady, I have worn skirts and dresses full-time my entire life. I started doing it because my parents taught me to do so, and because it was expected of me by my pastors and church families.
The Bible
There's not one stinking publisher in America that puts these Bibles out because they want you to understand the Bible better.
Soulwinning Helps
Several years after Dr. Hyles had gone to Heaven I attended national pastors conference. At that conference the host pastor was touting to the gathered delegates the large number of new ministries they had started over the past year.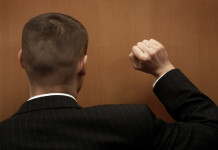 Proverb 11:30, "The fruit of the righteous is a tree of life; and he that winneth souls is wise." A needful sermon by Evangelist...
Marriage Helps
A man thinks because he asked God to forgive him it should be over with. When a woman is hurt she does not let you back in that easily.