Years ago I was running a sports league and ministry for sailors from Great Lakes Naval base when one weekend a boy came down to play who had a really bad attitude and simply would not cooperate with anything that we were trying to do.
Millennials are not looking for perfect people…Jesus already handled that. Millennials are looking for people to be real and honest about struggles and temptations.
After a person has learned the value of biblical truth he must not neglect to pass it on to his children.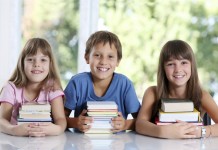 by Matthew James "Then Manoah intreated the LORD, and said, O my Lord, let the man of God which thou didst send come again unto...
I SUPPOSE that most professing Christians are acquainted with the text at the head of this page. The sound of it is probably familiar to your ears, like an old tune. It is likely you have heard it, or read it, talked of it, or quoted it, many a time. Is it not so?
Jesus taught us how to teach responsibility. We can and must do so, for the good of the nation, for the good of the family, for the good of the church and, most importantly, for the good of our children.
by Dr. Harry Ironside John 3:16 WHY do so many people think this is the greatest text in the Bible? There are other wonderful texts that...
I think that is the best question that I have ever used. Some use, "Do you know Jesus? Are you born again? Are you saved?
Personally I think it much better to carry a Testament than a Bible. Now do not be ashamed of the Bible, but if you plan to shoot a fellow, don't carry your gun out in the open up to his house. The best thing to do is to conceal your weapon.
Let me begin by giving a brief word study on these verses. The word, "words," can be translated "a tasty, deadly morsel" or "words of sport."