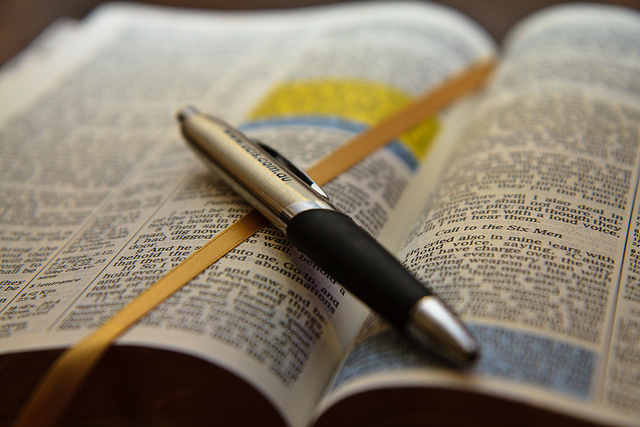 by Christian Penn
Recently I read about a guest preacher who quoted Isaiah 61 but left out what seems to be a vital part of the passage. Here is what he
quoted. "The Spirit of the Lord is upon me, because he hath anointed me to preach the gospel to the poor; he hath sent me to heal the
brokenhearted, to preach deliverance to the captives, and recovering of sight to the blind, to set at liberty them that are bruised, To
preach the acceptable year of the Lord."
Now if you read Isaiah 61, you will notice what this preacher left out. In particular he left out the phrase, "and the day of vengeance
of our God;" Now that seems like a blatant act to me. Apparently he was tiptoeing around the vengeance of God. Would that not appear to be a compromising thing to do? Was he sidestepping the vengeance of God in his message? Worse yet, when he finished speaking he closed the Scriptures, handed them to the pastor and sat down without ever putting this passage in its complete context. Am I the only one scratching my head over why a preacher would leave out the line about vengeance? How could a preacher ignore God's vengeance UNLESS he was compromising? I was disturbed. How about you?
Oh, there is one little itsy-bitsy tiny detail I left out. The guest speaker was Christ and He was speaking in the synagogue on the Sabbath. Read it for yourself in Luke 4. Now these religious Pharisees were like a lot of our fundamental Pharisees today who major on vengeance and minor on grace. They were probably waiting with bated breath for Christ to talk about vengeance, but He didn't. How did the people react? "And the eyes of all them that were in the synagogue were fastened on him." They just sat in awe wondering why He had left out vengeance. He shocked them and made the Pharisees, think that He was a heretic. Then Jesus commented, "This day is this scripture fulfilled in your ears." Fulfilled? Oh yes. Read John 3:17 and you will see that He did not come to condemn the world.
Now please notice carefully the next line is this curious passage. "And all bare him witness, and wondered at the gracious words which proceeded out of his mouth." Did you catch that? They wondered at His GRACIOUS words. Wowser is all I can think to say. People marvel at grace but we seem to love vengeance more. His words were marvelous because they were gracious. Perhaps we need to reevaluate our vengeance speech and adjust it while adding a bit more grace. Christ left it out for a reason. Be careful when condemning grace preachers. I am not talking about those who water down sin or the gospel, but those who glorify grace over vengeance. I fear that we are often all about the vengeance rather than grace.
Tell of the God of vengeance but proclaim loudly the grace of our loving Lord, just like Jesus did.